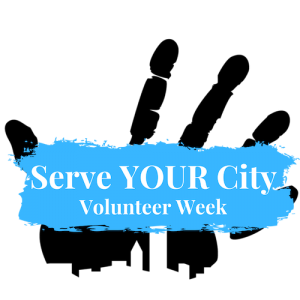 Serve YOUR City Volunteer Week
June 24 – 29, 2019
Serve Your City Volunteer Week is a week-long event of service and fundraising activities aimed to help people in need in Paris, expand our multicultural volunteer base, and show appreciation for our city. Join us! 
You can support our Serve YOUR City Volunteer Week by volunteering and/or financially assisting Serve the City Paris. Register and/or donate below!
What is Serve YOUR City Volunteer Week?
A week of fundraising and service activities for our network of volunteers and our partners put on by Serve the City Paris.
Between the dates of June 24th and June 29th, we have organized a week of activities for our 700+ multicultural volunteers in Paris. There will be service activities, learning opportunities, and entertainment every morning, afternoon, and evening during the week. We invite you to join by registering for as many activities as you would like to participate in. Meet our community, meet new friends, and have a positive impact on our wonderful city!
Our Scheduled Activities…
"Technology and Its Role in Social Action" Panel, Q&A, and Social & Networking Happy Hour
Our largest event during our Serve YOUR City Volunteer Week is our panel discussion and Q&A entitled, Technology and Its Role in Social Action. We have organized this grand event for our volunteers, partners, and donators that will be held on Thursday, June 27th from 19:00 – 22:00. 
Our diverse groups of guest speakers will share their experiences in utilizing technology as a mechanism to generate social change in their respective field. After their discussion, we will offer an interactive Q&A with the audience during which audience members can submit their questions via an interactive phone application. The panel and discussion will be followed by a Social and Networking Happy Hour. 
We are still taking corporate sponsors for this event. If you are interested in becoming a sponsor, please contact info@servethecity.paris 
Practical Information
Schedule of Events:
Monday 24 June: Film Night 19:00 – 22:00
Tuesday 25 June: Food Distribution 9:00 – 11:00 | Master Dance Class 14:00 – 16:00 | Pub Quiz 18:00 – 20:00
Wednesday 26 June: Food Distribution 9:00 – 11:00 | Soup Kitchen 12:00 – 15:00 | Integration Workshop 19:00 – 21:00
Thursday 27 June: Food Distribution 9:00 – 11:00 | Clothing and Toiletry Drive 11:00 – 13:00 | "Technology and Its Role in Social Action" Panel, Q&A, and Social & Networking Happy Hour 18:30 – 21:30
Friday 28 June: Food Distribution 9:00 – 11:00 | Food Preparation 11:30 – 13:30 | Social, Song & Spritz Concert Series 19:30 – 22:00
Saturday 29 June: Food Distribution 9:00 – 11:00 |

Football 

and Picnic

with 

Kabubu 12:00 – 19:00 
Meeting Points:
Tuesday 25 June: Pub Quiz at Ha'Penny Bridge Pub, 153 Rue de Grenelle, 75007 Paris
25 – 29 June: Food Distribution, and Clothing & Toiletry Drive at La Caféothèque, 52 Rue de l'Hôtel de ville, 75004 Paris
Friday 28 June: Integration Workshop and Social, Song, & Spritz Concert Series at the American Church in Paris, 65 Quai d'Orsay, 75007 Paris