Our Team 
Managing Director – TJ (Tom) Wilscam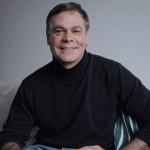 TJ, Kim and their daughter Sienna have lived in Paris for over 21 years.  After living in San Francisco and working in Silicon Valley, TJ now dedicates his time to social impact projects in Paris, including with Serve the City for over 7 years as a volunteer, a Board member and now the Managing Director.  TJ also launched a non-profit Association in Paris called Venture Académie, dedicated to helping immigrant and refugee entrepreneurs start their own business.  His company also created the business plan for the U.S. National Refugee Welcome Center in Philadelphia, and a training program to help new refugees and asylum seekers find employment in France.  TJ has been the Chair of the Nominating Committee, Vice Chair of the Properties committee, and for 3 years, TJ he recently held the Chair position of the Mission Outreach Program at the American Church in Paris.  His ambition is to guide volunteers and transform them into more impactful volunteers, and to create more impactful long term projects for the refugees and young migrants in Paris.
Director of Volunteer Experience – Peter DeWit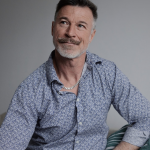 Peter DeWit is a Dutch born Canadian, father of five, and comes to us with 27 years of overseas experience in Asia and Europe.  Peter oversees the volunteer experience of our Food Distribution, our Language Exchange and Special Initiatives programs.    He was instrumental in setting up a sponsorship program for disadvantaged children in Thailand and Cambodia, served as Chairman of the Board at Agape Home, a hospice and home for nearly 100 children born with HIV virus, and has been involved with many different ministries among Youth and Church leaderships in Asia and Europe.  Peter is also the Chair of the Mission Outreach Committee at the American Church in Paris.  He has a strong heart to bring hope, help and dignity to the refugee community in Paris.
Director of Strategy & Partnerships – Jonathan Schmutz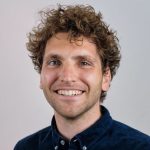 Jonathan Schmutz is a former aerospace engineer, turned social entrepreneur.  He is the technical co-founder of a neuroscience startup called Zeta Technologies, the marketing Executive for the ecommerce website 'Aurore Market', and the Chief Marketing Officer for 'TopMusic'.   Jonathan studied at the University of California, Berkeley, and a Master's degree from Ecole Polytechnique.   Jonathan is a director of Strategy and Partnerships at STCP because he has always had a heart for, and donated significant time to, helping individuals who are in need.
Director of Finance – Carol Weiss Pouchol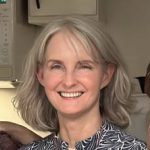 Carol Weiss Pouchol is a Director at Serve The City Paris, in charge of expense tracking and supply purchasing.  Carol also tracks and reports donations and CSR revenue.  Carol originally came to France on an expat assignment for Microsoft Corporation in the role of Information Technology Director for Southern Europe.  Carol has now lived in Paris for over 30 years and has been the Treasurer of United States Girl Scouts Overseas – Paris since 2003.  In addition to these responsibilities,  Carol mentors other leaders at Serve The City and volunteers regularly with our Food Distribution Program.
Chief Mascot in charge of volunteer smiles- Amélie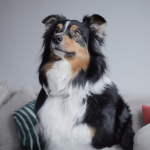 Amélie is our fearless mascot who is always around to make us smile! She loves treats, attends the morning volunteer activities and enjoys relaxing under the table during our team meetings.