Our Team 
Executive Director – Tom Wilscam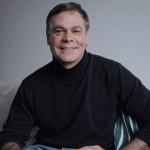 Tom, Kim and their daughter Sienna have lived in Paris for over 17 years.  After living in San Francisco and working in Silicon Valley, Tom now dedicates his time to social impact projects in Paris, including with Serve the City for over 6 years as a volunteer, a Board member and now the Executive Director.  Tom also launched a non-profit Association in Paris called Venture Académie, dedicated to helping immigrant and refugee entrepreneurs start their own business.  His company also created the business plan for the U.S. National Refugee Welcome Center in Philadelphia, and a training program to help new refugees and asylum seekers find employment in France.  Tom is a member of the ACP Refugee Task Force, and holds the Chair position of the Mission Outreach Program at the American Church in Paris.
Director of Volunteer Experience – Peter DeWit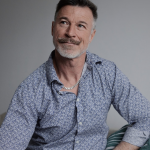 Peter DeWit is a Dutch born Canadian, father of five, and comes to us with 27 years of overseas experience in Asia and Europe. He was instrumental in setting up a sponsorship program for disadvantaged children in Thailand and Cambodia, served as Chairman of the Board at Agape Home, a hospice and home for nearly 100 children born with HIV virus, and has been involved with many different ministries among Youth and Church leaderships in Asia and Europe. Today Peter is based out of Paris, France while continuing to take teams to Asia. He has a heart to bring hope, help and dignity to the refugee community in Paris. As well, he enjoys speaking at different events as opportunity presents.
Director of Strategy & Partnership – Jonathan Schmutz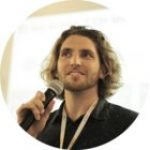 Currently, Jonathan works for Aurore Market, and prior, Jonathan was the Founder of Maintant.co and Co-Founder of Zeta.  Jonathan studied neuroscience, computer science and business strategy at the University of California, Berkeley, and at Ecole Polytechnique where he received a Master's degree in technological innovation & entrepreneurship. Jonathan is leading P.A.I.R because he has always had a heart for, and donated significant time to, helping individuals who are in need.
Program Designer & Innovation Consultant- Carrie So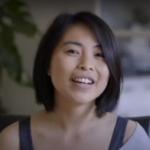 With Carrie's vast experiences in both the start-up and corporate worlds, she developed Co-Happening methodology in 2017 to reshape the collaborative innovation processes for both organisations and thriving communities. Carrie's corporate portfolio for partnership development ranges from Adidas, Huawei, WPP, Ogilvy and the International Labor Organisation based in Thailand.
She works with multiple industries, cultural settings, departments and functions to bridge different interests, and set clear objectives for stakeholders. On top, she engages with Greenbuzz Berlin for a more sustainable world through actions and education.  Carrie was born in the skyscraper city of Hong Kong and grew up on the coastline of Sydney.  She does acrylic painting and is active in the artistic scene in Paris. She also runs called an 8-Weeks self-discovery program called Your Genius Within to help individuals to expand their innate creativity.
Project Leader-Paris Social Tours. Project Coordinator-Language Exchange & S.A.V.E. University Program – Anna Gkava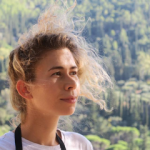 Anna is the creator and leader of our Paris Social Tours Program. Anna is also the coordinator for our weekly Language Exchange and our S.A.V.E. Program for Universities Program.  She has studied sustainable tourism, counseling psychology and modern languages. Currently she is finishing her Masters in sustainable tourism in the university of Sorbonne while dedicating her time to empower people living in the margins of society through her activity with Serve the City. Anna speaks five languages and has been active in the social domain by taking part in various European projects aiming to social inclusion and environmental sustainability. Her longest experience being in the NGO Shedia where she helped in the social tours being given by people who have experienced homelessness in the city of Athens.
Chief Mascot and in Charge of Security- Amélie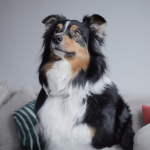 Amélie is our fearless mascot who is always around to make us smile! She loves treats, going on walks, and relaxing under the table during our team meetings.