Our Team 
Executive Director – Tom Wilscam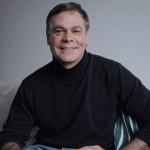 Tom, Kim and their daughter Sienna have lived in Paris for over 17 years.  After living in San Francisco and working in Silicon Valley, Tom now dedicates his time to social impact projects in Paris, including with Serve the City for over 6 years as a volunteer, a Board member and now the Executive Director.  Tom also launched a non-profit Association in Paris called Venture Académie, dedicated to helping immigrant and refugee entrepreneurs start their own business.  His company also created the business plan for the U.S. National Refugee Welcome Center in Philadelphia, and a training program to help new refugees and asylum seekers find employment in France.  Tom is a member of the ACP Refugee Task Force, and holds the Chair position of the Mission Outreach Program at the American Church in Paris.
Volunteer Programs & Events Director – Peter DeWit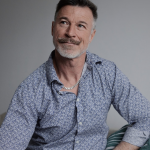 Peter DeWit is a Dutch born Canadian, father of five, and comes to us with 27 years of overseas experience in Asia and Europe. He was instrumental in setting up a sponsorship program for disadvantaged children in Thailand and Cambodia, served as Chairman of the Board at Agape Home, a hospice and home for nearly 100 children born with HIV virus, and has been involved with many different ministries among Youth and Church leaderships in Asia and Europe. Today Peter is based out of Paris, France while continuing to take teams to Asia. He has a heart to bring hope, help and dignity to the refugee community in Paris. As well, he enjoys speaking at different events as opportunity presents.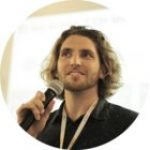 P.A.I.R Program Leader & Director – Jonathan Schmutz
Jonathan currently spends half his time on Serve the City Paris, running our P.A.I.R. program.  Currently Jonathan also works for Aurore Market and prior, Jonathan was the Founder of Maintant.co and Co-Founder of Zeta.  Jonathan studied neuroscience, computer science and business strategy at the University of California, Berkeley and at Ecole Polytechnique where he received a Master's degree in technological innovation & entrepreneurship. Jonathan is leading P.A.I.R.E because he has always had a heart for, and donated significant time to, helping individuals who are in need.
Marketing Manager – Kate Hanson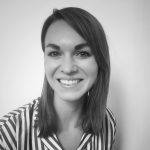 Kate has been living in Paris with her partner since early 2019. She comes with a background in Arts & Human Services from Cornish College of the Arts in her hometown of Seattle, Washington. Before moving to Paris, she worked as a Case Manager for the State of Washington, where her role promoted physical & financial wellness to low income communities through educational & employment advantages. Through her work, she provided rehabilitation support & advocacy to a diverse population of homeless families, victims of domestic conflict, formerly incarcerated adults, & immigrant & refugee populations. In her free time, Kate lead art therapy courses for women & children exploited through sex trafficking in the Port of Seattle. She now uses her passion for philanthropy & her skills as a graphic artist to support the marketing department for Serve the City Paris.
S.A.V.E. Member Program Leader & Innovation Consultant – Carrie So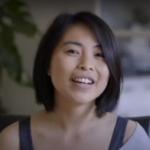 Carrie So runs the S.A.V.E. Member Program for STCP.  With her experience in both the start-up and corporate world, she is a strong leader, design thinker, community creator and coach.   Carrie developed the Co-Happening methodology in 2017, designed to reshape collaborative innovation process for individuals, organizations and businesses.  Her partnership development portfolio includes Adidas, Huawei, WPP, Ogilvy, and the International Labor Organization based in Thailand.   Carrie also works with companies and organizations to bridge cultural challenges and to help them initiate sustainable solutions for intrapreneurship, learning development and inclusion & diversity.   Carrie was born in the skyscraper city of Hong Kong and grew up on the coastline of Sydney.  She does acrylic painting and is active in the artistic scene in Paris. She also runs an 8-Weeks self-discovery program called Your Genius Within to help individuals to expand their innate creativity.
S.A.V.E. Integration & Cultural Diversity Instructor – Juan Marcos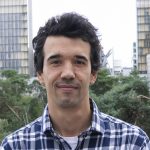 Juan E. Marcos is a social scientist with a background in social psychology, sociology, philosophy and now working with Serve the City Paris to help companies and universities with diversity management and how to implement 'best practices' of integration. He's also secretary and Director of Latin American research for of RSE & Interculturalité, a French CSR Think Tank. Prior to Juan's new role, he was Director of Cross-Cultural Competences development programs for European consortiums & le 'Chef de pole migration et integration' at Elan Interculturel, in Les Grands Voisins (Paris).  Juan also helps run a monthly workshops on diversity management, training volunteers on specific intercultural approaches to helping us better integrate with foreigners and our refugee beneficiaries.
S.A.V.E. Sustainable Design & Climate Change Leader  – Ignazio Mottola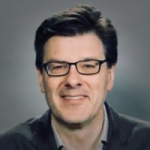 Mottola has 25 years of experience in interactive design. He is the coordinator of the Bachelor in Sustainable Design for the design school "Autograf' in Paris.  Ignazio also teaches global design, design thinking and digital communication in several French and international  higher education schools, among others: ISCOM, Paris College of Art, Strate Design, Istituto Marangoni, Ateliers Chardon Savard, IULM.  Culture and social commitment are a priority in his professional and personal life, collaborating regularly with design and social impact institutions, exhibition, and organizations Ignazio is a trained architect, and has a degree from Politecnico Milano.
Human Resources Consultant – Sandrine Poilbois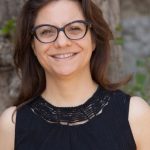 Sandrine Poilbois is a former Human Resources Director, with 25 years of professional experience in international business.  Sandrine has coached employees to transform their emotional fears into assets and she runs workshops with companies to reinforce team spirit and motivation.  She is involved in several charities in France such as Fabrique Spinoza, Think Tank for Happiness, Venture Académie, and Je Veux Faire Plus Tard, and helps young students who are seeking for professional guidance.  For Serve the City Paris, Sandrine facilitates some of our CSR projects, has helped build the TIEO program, and continues to run our evaluation committee.
Gina Heatley – Program TIEO & CSR Workshop Facilitator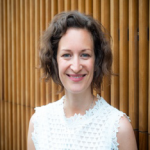 Gina Heatley is a key facilitator with Serve the City's CSR workshops.  Gina is a wellness practitioner specializing in transformation, mindfulness and personal empowerment. Gina worked in the innovation sector as a behavioral trainer and consultant delivering workshops, speeches and courses all over Asia, where she lived for 11 years. Currently Gina is based in Paris, where she supports entrepreneurs and groups in identifying and implementing simple techniques to encourage greater self-awareness and foster collaborative education. Gina speaks 5 languages, gained her degree in Business Psychology at Derby University (U.K.) and a diploma in Alternative Medicine at IBAM (Kolkata, India).
Finance – Manuel De Fuente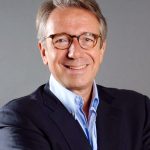 Manuel is a seasoned CFO with international experience in finance and operations. Manuel has held executive positions and at leading Private Equity firms.  Manuel has helped privately held companies raise capital, manage acquisitions, perform exit strategies, helped attain debt financing and helped organizations with post-acquisition integration. Manuel helps Serve the City Paris with managing finance requirements and fund raising and he dedicates time to social impact initiatives in Paris.
Chief Mascot and in Charge of Security- Amélie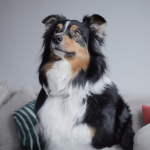 Amélie is our fearless mascot who is always around to make us smile! She loves treats, going on walks, and relaxing under the table during our team meetings.