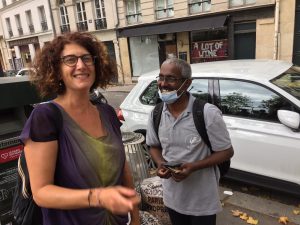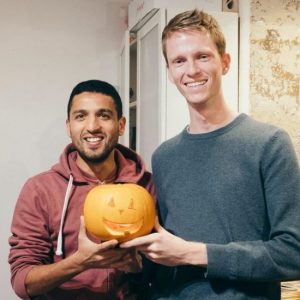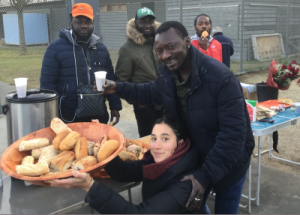 NEW VOLUNTEER WITH SERVE THE CITY?
As a new volunteer with Serve the City Paris, we ask each volunteer to follow the steps below...
1.   Fill out our Volunteer Registration Form.   
If you want to participate in regular scheduled volunteer activities, plus take S.A.V.E workshops, take volunteer trips outside of Paris, and participate in creating monthly social impact projects, click on the "JOIN THE S.A.V.E. PROGRAM".  
2.  Both buttons will transfer you to a registration form and after, to our donation page.  We ask all STCP volunteers to donate a  monthly amount of €10 euros to participate in all of our volunteer activities or S.A.V.E Program activities, including weekly                workshops, organized social impact projects and trips outside Paris.  (STCP does not pay salaries.  All of our staff are                            volunteers.  The €10 euro donations go directly to the support of our weekly  humanitarian activities). 
3.  We ask each new volunteer to take a 1 hour "NEW VOLUNTEER TRAINING ONLINE WORKSHOP".   This workshop is offered th first week of every month, and once the donation is made, you can sign up for the online volunteer training workshop on our             Events Calendar.   (You can volunteer before taking the training workshop as long as you sign up for the next workshop). 
ABOUT THE S.A.V.E. (Service, Action, Volunteer, Engage) PROGRAM:   There is no additional fee to join the Serve The City Paris S.A.V.E. Program.  You have access to all weekly workshops, monthly 'special initiative' volunteer activities and events, volunteer trips outside of Paris, and an opportunity to collaborate with other S.A.V.E. Program participants on social impact projects for Paris. Learn more by clicking here at https://save.servethecity.paris/