Serve the City Paris and Serve the City International hav been providing CSR (Corporate Social Responsibility) activities and programs for large and small companies, universities and groups worldwide.  In Paris, we have been arranging volunteer activities and events with employees and students to help them contribute and have a positive impact on the the city of Paris.  Here is a partial list of the corporate groups and schools we have worked with in the past.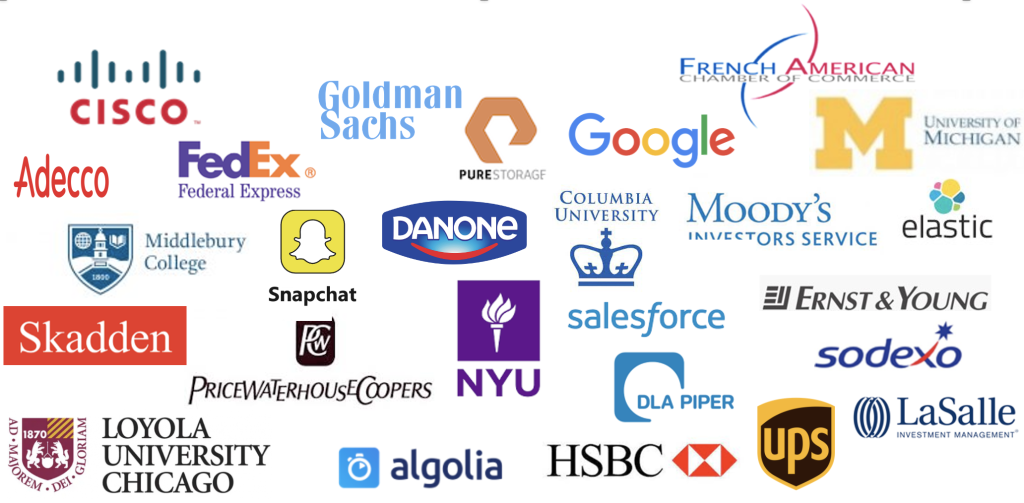 Serve the City Paris offers various options for companies that range from humanitarian oriented activities (working with the refugees or homeless in Paris), or environmental activities (sustainable design and eco-friendly initiatives).   We can tailor or customize an activity that can last a half day or a full day, and in the center of Paris or outside Paris.   We  try to follow to CSR standards governed by the European Union,  and the CSR standards of our corporate partners.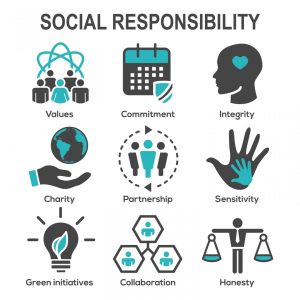 Here is a list of some of our CSR Activities we customize for our corporate clients and universities…
1. Employees and students make lunch boxes and care packages which are then delivered to the homeless and refugees in the streets of Paris, or to refugee camps.
2. Teaching English or French Language through conversation, where employees or students are matched with a refugee to have a conversation in English or French using a script.  Then every 15 minutes, everyone rotates one seat over to meet someone new, with a different script.
3. Cook a community meal for a small or large group of refugees, where the beneficiaries and employees eat together afterwards.
4. A Scavenger Hunt where groups of employees or students set out across Paris to find select products (toiletry items, socks, special soaps, books, knitting kits, 'halal' food) and other items that refugees need before preparing gift bags for the refugees camps.
5. A visit to an elderly care home, or an assisted living center for disabled children and adults, where groups of employees or students perform a theater skit, a musical instrument, a song, or a poem reading for the beneficiaries.
6. Special workshops where individuals break into small groups and discuss a personal journey, obstacle or challenge they overcame and how they succeeded.
7. A workshop where executives and senior managers learn the critical steps to go from success to significance in one's life through the use of small group exercises, presentations and interactive participation.
8. Presentations from our refugee beneficiaries who share their experiences and stories on seeking asylum in France.
9. A Refugee Camp Simulation, where groups of employees or students learn first hand about the challenges refugees face by participating in customized exercises and activities found in the refugee camps.
10. A book drive for the homeless and refugees at the corporate office, or on the university campus.
11. A clothing drive for the homeless and refugees at the corporate office, or on the university campus.
12. A Toiletry drive for the homeless and refugees at the corporate office, or on the university campus.
A donation is requested for each activity.   The donation will go towards paying for any materials required for the activity, and then also towards the infrastructure and administrative costs for our non-profit association to continue running our humanitarian activities.