Our Team 
Executive Director (Intérimaire) – Tom Wilscam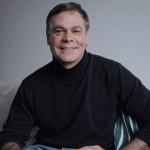 Tom has worked for Fortune 500 companies and has launched 3 startups in his career. Tom has also been in executive roles in Europe and Silicon Valley, and now having lived in Paris for 16 years he focuses his skills on developing social enterprises and NGOs.  Tom has been a vital driving force in the development and growth of Serve the City Paris for over 5 years.
Director of Volunteer Programs and Food Distribution  – Katie Ogilvie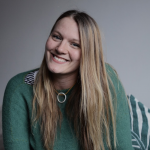 Katie has a background in volunteer coordination and community development back in her home country of the UK  and has now been living in Paris for the last 2 years. She is passionate about fostering sustainable social change through education and volunteering. Now as a Director for Serve the City Paris (STCP), Katie aims to use her skills and dedication for change to create and help develop schemes within the NGO, and continue the growth of STCP  as a thriving volunteer led organisation.
Project Development Manager – Fabiola LaRocca
Fabiola is responsible for the fundraising, donations and all Corporate CSR programs for Serve the City Paris.  She is also responsible for project managing the team activities and Serve the City Paris's main events. Fabiola has a degree in International Business and has previously interned for organisations such as Concern Worldwide. 
Communications Manager – Olivia Olson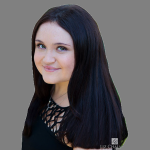 Olivia is currently utilizing her communications-related skills of content creation, communications strategy, event implementation and communications intern management. Olivia is a third-year student studying abroad at the American University of Paris and her home institution is the George Washington University in Washington, D.C. where she studies International Affairs and French. She has had previous experience interning at a political consulting firm and law firm. Olivia is learning how nonprofits function, while giving back to the Paris community.
Volunteer Team Lead and Event Coordination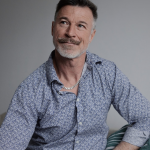 Peter DeWit is a Dutch born Canadian, father of five, and comes to us with 27 years of overseas experience in Asia and Europe. He was instrumental in setting up a sponsorship program for disadvantaged children in Thailand and Cambodia, served as Chairman of the Board at Agape Home, a hospice and home for nearly 100 children born with HIV virus, and has been involved with many different ministries among Youth and Church leaderships in Asia and Europe. Today Peter is based out of Paris, France while continuing to take teams to Asia. He has a heart to bring hope, help and dignity to the refugee community in Paris. As well, he enjoys speaking at different events as opportunity presents.
TIEO Programme Coordinator – Heather Jacobs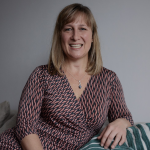 Heather worked in university administration and non-profit education in foreign affairs. She has run teams responsible operations, strategy, marketing/recruiting, and events. She is currently assisting Serve the City Paris with the TIEO project to recruit participants and develop partnerships with refugee organizations. Heather has an MBA in International Business from Georgia State University. She has resided in Paris since February 2018.
Administration – Sandrine Poilbois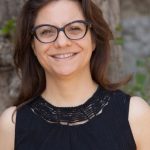 Sandrine Poilbois is a former Human Resources Director, with 25 years of professional experience in international business.  Sandrine has coached and advises people to transform their emotional fears into assets and she runs workshops with companies to reinforce team spirit and motivation.  She is involved in several charities in France such as Fabrique Spinoza, Think Tank for Happiness, Venture Académie, and Je Veux Faire Plus Tard, a non profit for young students seeking for professional guidance.
Finance – Manuel De Fuente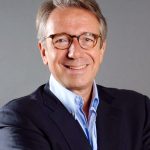 Manuel is a seasoned CFO with international experience in finance and operations. Manuel has held executive positions and at leading Private Equity firms.  Manuel has helped privately held companies raise capital, manage acquisitions, perform exit strategies, helped attain debt financing and helped organizations with post-acquisition integration. Manuel helps Serve the City Paris with managing finance requirements and fund raising and he dedicates time to social impact initiatives in Paris.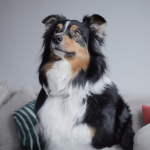 Amélie is our fearless mascot who is always around to make us smile! She loves treats, going on walks, and relaxing with the team at our meetings.